ATTENTION:
.
We are not currently doing soffit, fascia, siding, or lattice work. We can refer you to someone that does this work if you'd like.
.
We currently only do Window and Door Replacement. Feel free to visit us at www.KrasivaWindows.com
.
Welcome to Exterior Remodelers of America
We've been in business since 1997. Since that time we have built an impressive reputation for quality workmanship. We treat every home as if it were our own. As a result, we have a long track record of making our customers happy and an outstanding record with the Better Business Bureau and the Registrar of Contractors.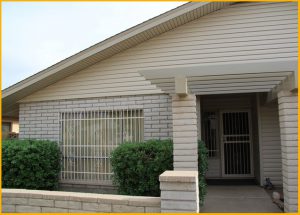 We use the most state-of-the-art vinyl and aluminum siding products to make the old wood on homes look new. We do so much more than just vinyl siding. We are a custom trim company specializing in covering the problem areas of a home, usually the soffit, fascia or gables.
An all wood home needs the eaves covered with vinyl soffit, and aluminum fascia. The walls and gable ends can be covered with vinyl siding as well. Block, brick and stucco on homes typically look good for long periods of time and don't need to be painted very often; however, the eaves and gable wood deteriorate rapidly making the home lose its curb appeal. The entire home is usually painted even though the block or stucco may not need it. Covering the areas of the home that deteriorate easily make the entire home look beautiful all of the time, year after year, saving a lot of unnecessary money on repainting.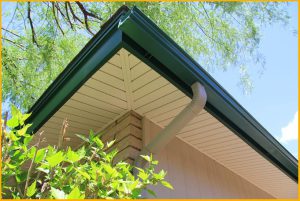 Our installers and assistants all have at least 10 years of construction experience, an important requirement as all of the trim work must be hand-formed on the jobsite to fit your home. As an added measure to ensure quality workmanship, our installers and assistants have all passed background checks.
 – Limited lifetime factory warranty
 – Never paint again
 – Improves resale
 – Many colors to choose from
 – Won't chip, peel or rot
---
If you are tired of wasting money on the temporary fix of painting or you're just not as excited about getting up on a ladder to sand, scrape and paint as you used to be, we can take your paint brush away and make your home look new again with new siding, soffit, & fascia.
Contact Us – (602) 678-3737